Chiropractor Effingham IL
Thank you for visiting our website. New Health Chiropractic was established in 2011 and has since been voted People's Choice for Favorite Chiropractor in Effingham 4 times. We look forward to helping you on your journey to healthy living.
Dr. Pals and his wife grew up in Effingham and after graduation returned to what they considered home. Effingham is a great, growing community with lots to offer.
We are located on Keller Drive next to Jimmy John's, just south of the interstate 70/57 exits.
If you're looking for a top Effingham chiropractor that provides family chiropractic care we are here to help. It's also a bonus that most insurances are accepted. Today many people are searching for a "chiropractor near me". We hope to be your first choice.
Welcome to New Health Chiropractic
We offer comprehensive wellness care along with alternative health treatments to not only treat acute injury and illness, but also chronic issues that plague patients for years. We use several different techniques, which allow us to treat everyone from babies to senior citizens safely and effectively. We also offer a wide range of nutritional supplements in the office to make it easier for patients to receive and understand their nutritional needs. Another staple of our treatment is rehabilitation for injuries, especially sports injuries. Rehabilitation allows for improved outcomes and long term relief.
We help address allergies, colic in babies, sleeping and gastrointestinal disorders, ADHD behaviors, and learning disabilities. Our chiropractic techniques include treatments for chronic and acute low back and neck pain, sports injuries, and any sprain/strain of the body.
A common misconception regarding chiropractic in Effingham is the idea that a high frequency of treatment is required for relief. At New Health Chiropractic, the doctors take pride in their ability to obtain results quickly. Rather than long-term treatment plans, we focus on one-on-one patient doctor relationships and a personalized approach to achieve amazing results.
Please give us a call or contact us via our email option here on the site. Our testimonials and reviews are a testament to how we have helped many others find relief from their pain and symptoms. We look forward to meeting you and getting you started on your path to recovery in a safe, natural and honest manner.
| | |
| --- | --- |
| Monday | 8:00am - 4:00pm |
| Tuesday | 8:00am - 4:00pm |
| Wednesday | 8:00am - 12:00pm |
| Thursday | 8:00am - 4:00pm |
| Friday | Closed |
| Saturday | Closed |
| Sunday | Closed |
HOW TO FIND A CHIROPRACTOR IN Effingham
This guide will help you find the best chiropractic clinic in Effingham for you. When most people in Effingham decide they need a chiropractor, they end up doing a search and just picking someone at the top.
Being at the top of Google for the chiropractic search does not necessarily mean they are the best chiropractor for you. Follow the steps below to make sure you are picking the right chiropractor for you.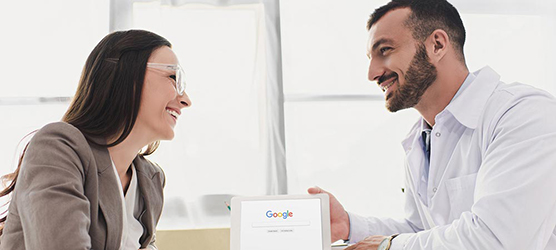 Time Needed: 5 minutes
Total Cost: USD 0.00
4 EASY STEPS TO FINDING A CHIROPRACTOR IN Effingham
Step 1: Open up a Google search
You will want to type one of the following in the search bar:
Chiropractor Effingham
Chiropractor 62401
Chiropractor near me
Best chiropractor in Effingham

Step 2: Review Their Website
The best chiropractors in Effingham put as much care into their website as they do into the rest of their office. By reviewing their website you will get a good feel for the doctor and if they are right for you.

Step 3: Check Out Their Reviews
Check out the Google Business Page of a chiropractic clinic you are thinking about visiting. It is easy for someone to say they are great, it's a different story to get other people to say great things about you.

Step 4: Give The Office A Call
Now that you have a basic understanding of what the office is about. Give them a call to make sure they fit the message that their website and GMB have been sending. You will know in a few minutes whether the office is the right one for you.